POSTED 05.18.18
EXPLORE OUR FEATURED 36' HOMES
One of the best aspects of choosing to become part of the Rockwell community is the huge variety of home designs available to choose from. While every home boasts the perfect design combination of traditional charm and modern style, you'll love exploring the exclusive aspects of each home design and discovering what makes each floor plan distinct. Whether you'd prefer to have a larger dining room for all of your entertaining needs, or it's a luxurious master bedroom and ensuite that are your priority, the perfect home is waiting for you at Rockwell Estates! Take a closer look at two of the most anticipated 36' detached home designs by reading the walkthrough below and come visit us this weekend at our newly-opened Rockwood sales office for more information about why Rockwell is the perfect community for you!
BORDEN – ELEVATION A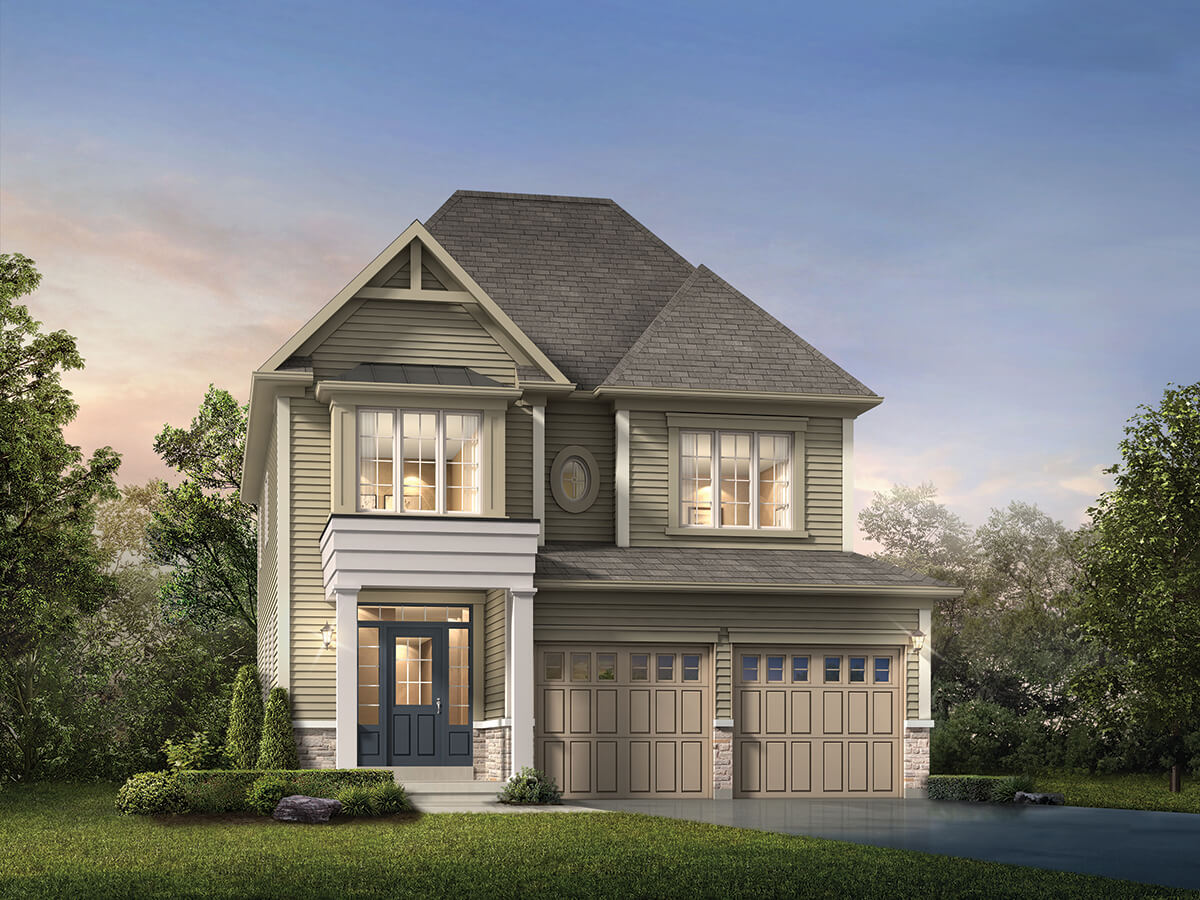 Immediately upon entering The Borden, it's clear that this home was designed with the utmost consideration for its family practicality and sense of luxury. From the front door, visitors will be treated to a clear view of your home's spacious dining room and the roaring fire lit in your cozy great room. While the sizable breakfast room adjacent to the kitchen is the perfect setting for relaxed family meals or grabbing a quick snack, you'll love the versatility of a formal dining room. Featuring large windows and an optional coffered ceiling, this room will be sure to add the perfect atmosphere to any dinner party or formal get-together. Another perk of life in The Borden is the freedom of never again having to worry about dirty floors in bad weather! With a sunken mudroom accessible from the dining room and garage that features plenty of storage space and stairs to the basement, you'll have a perfect spot to clean your puppy off after a muddy walk in the park, or a place for your kids to hang up their wet clothes after a fierce snowball fight!
The feeling of luxury and practicality so prominent on the main floor continues past the winding staircase onto the second floor, with the addition of a laundry room, sizable linen closet, and versatile media room. Chores will seem painless when you're living at The Borden and have the option of playing video games or watching a movie in the media room as you do your laundry! While your children will love the home's two bedrooms, which feature generously sized closets and an abundance of natural light, your master bedroom will be sure to make you the envy of all your friends. Featuring two roomy walk-in closets, an optional raised tray ceiling, and lavish ensuite with a glass shower, freestanding bathtub, and optional double sink vanity, you'll wake up feeling like you own your own personal spa and resort! The best part of the second floor of The Borden is that it is completely customizable to fit your family's exact needs. With options to forgo one of your walk-in-closets and free-standing tub for the addition of a fourth bedroom, and the media room for a fifth, The Borden is a perfect choice for larger families or people wanting a say in their home design.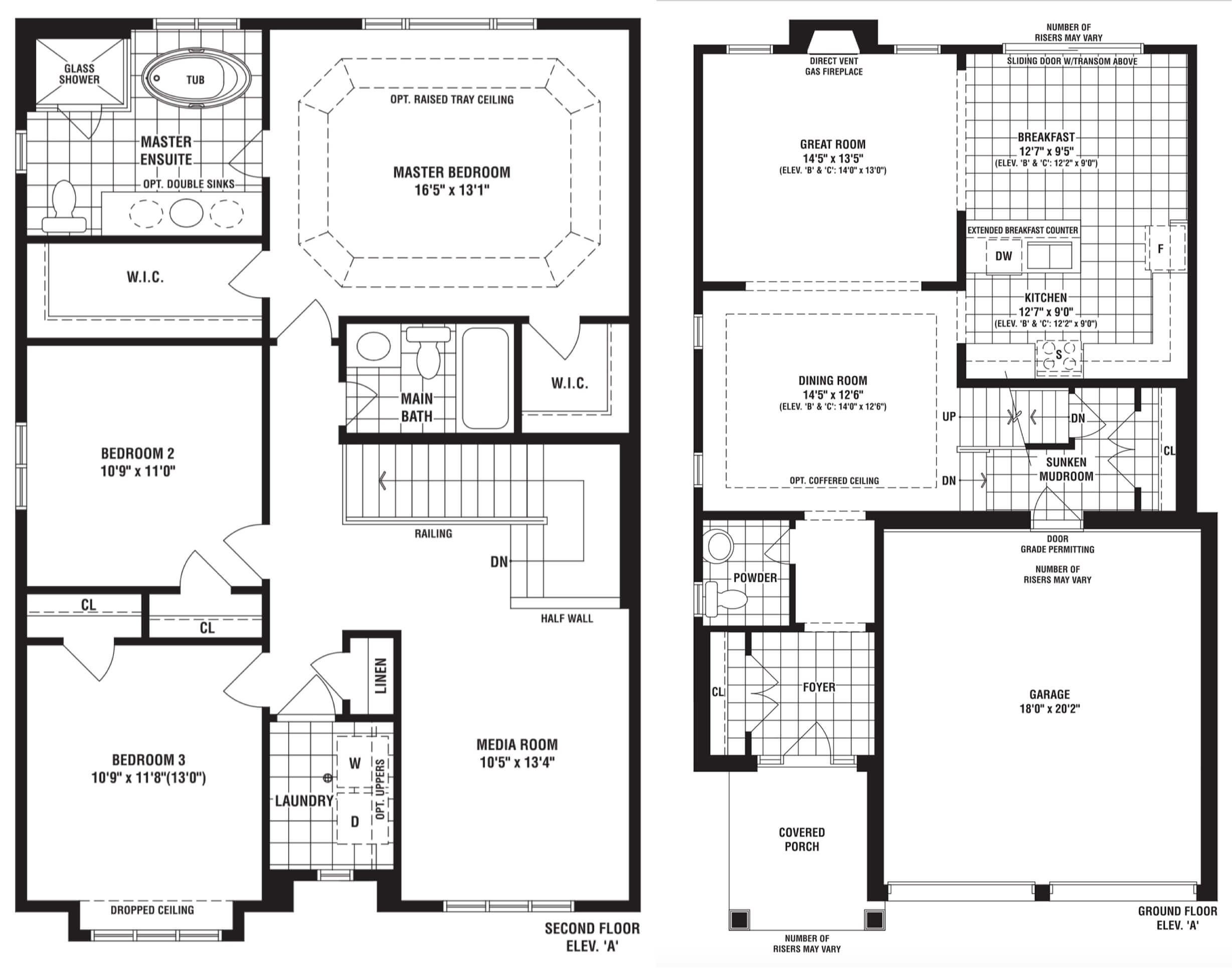 GIBSON – ELEVATION A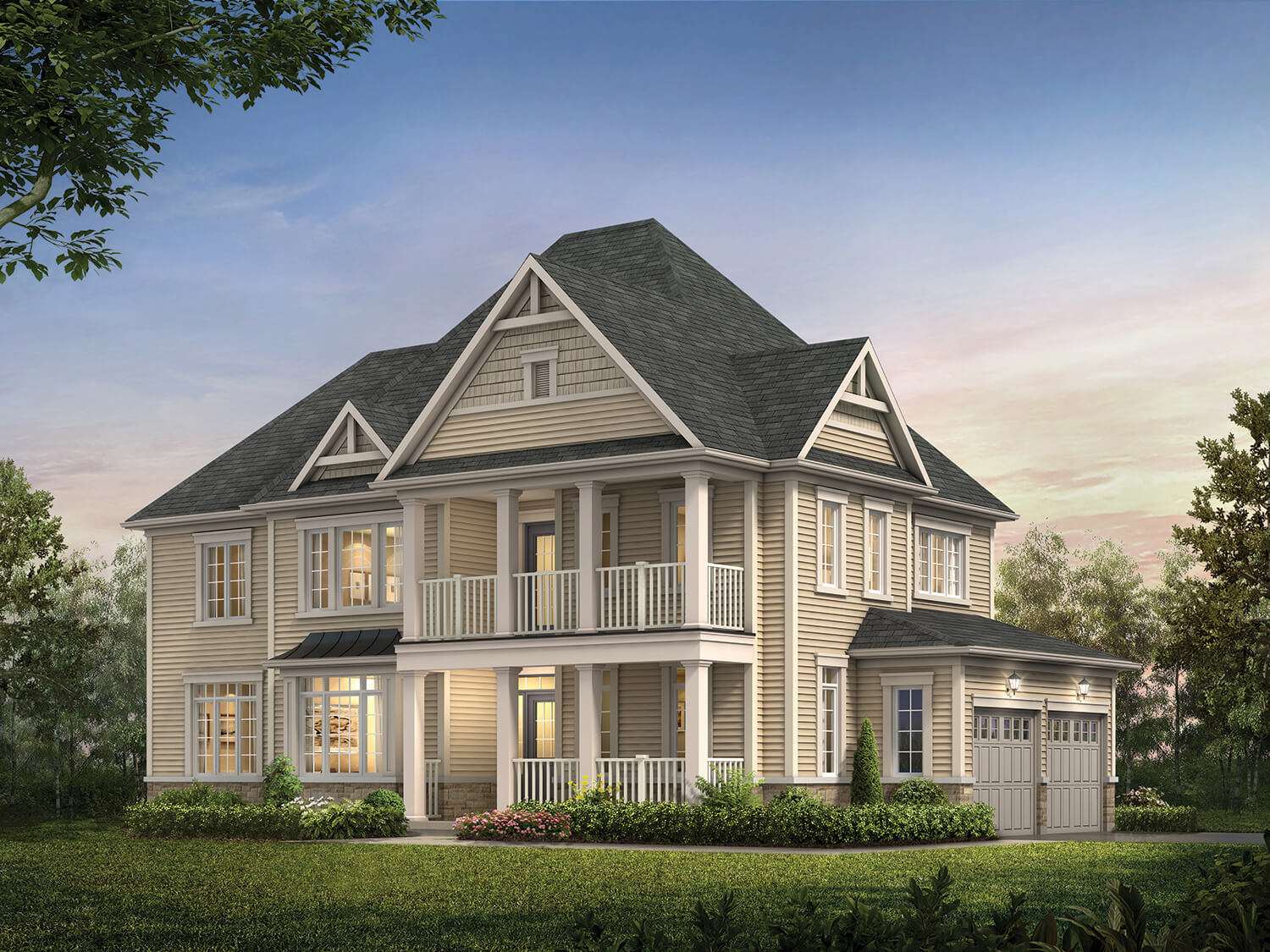 There is no doubt that your family won't immediately fall in love with life in The Gibson! Featuring a spacious covered porch perfect for summer lounging, as well as an exquisite foyer with an optional art niche, this home is sure to make a perfect first impression on your visitors. Even more than the lasting impact your home will leave on guests, you'll love the first floor's generously sized laundry room, spacious kitchen, and brightly lit breakfast area. With ample storage and space, you'll never feel like there are too many cooks in the kitchen. The great room, with its impressive size, striking gas fireplace, and large windows is the perfect spot for every occasion, from a lively Super Bowl Party to an intimate family get-together.
After ascending the grand staircase, you'll be delighted to discover what really sets The Gibson apart from all other 36' Rockwell home designs: the balcony. You'll love enjoying your morning coffee or reading a book on a rainy day as you laze comfortably protected from the elements. The Gibson will have your children arguing over who gets which room, with the first featuring gorgeous, expansive windows, the second a view to the balcony, and the third a huge double-doored closet! Regardless of what decision they come to, you'll definitely love your luxurious master bedroom. In addition to ample floor space, large windows, optional raised tray ceilings and a full ensuite that features a spa-like glass shower, freestanding bathtub, and double-sink vanity, the master bedroom boasts a huge walk-in closet! You and your partner will never have to argue about closet space again, that is, unless you decide you need the entire space to yourself!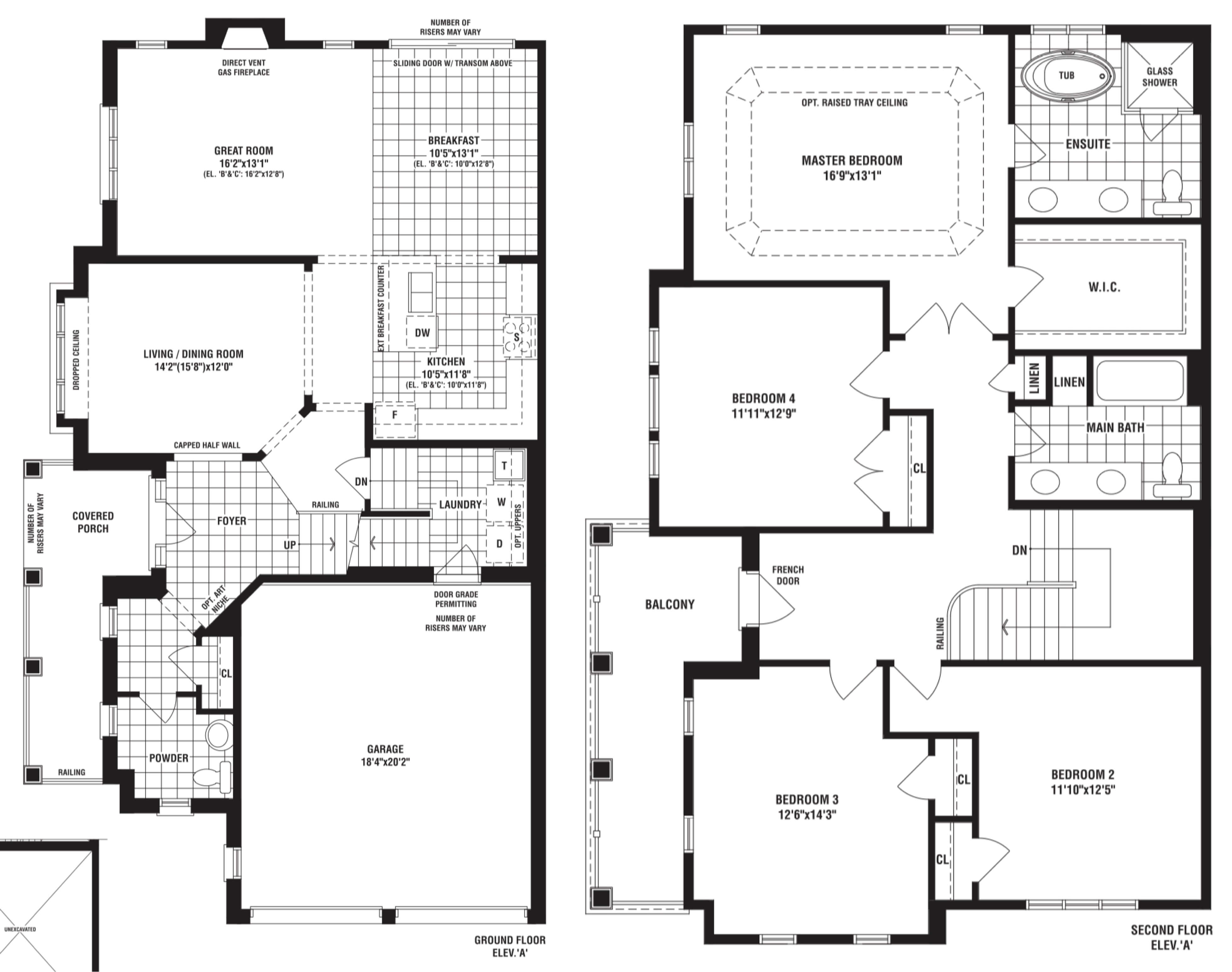 Want the Rockwell Estates Blog delivered right to your inbox?
Click here to Register for blog updates, exclusive community info and more!
• • • • •
Check Out Our Blog


Come Discover A Lifetime Of Satisfaction Awaiting You Here