POSTED 06.07.18
5 Benefits of Bungalow Living at Rockwell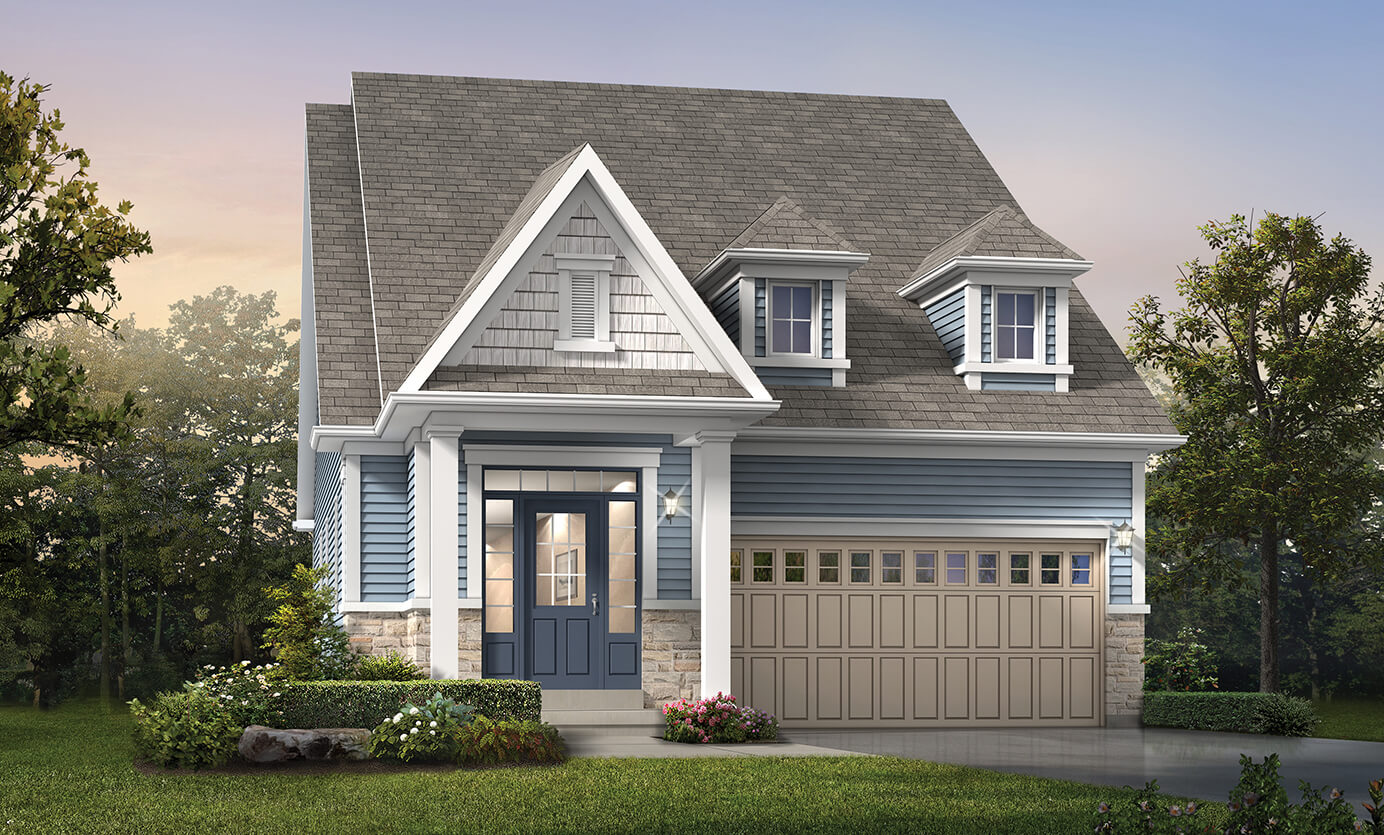 Bungalow living is a great option for families looking to start their life! Rockwell Estates gives residents the peace of mind to grow their family in a private, close-knit community with exceptional amenities on site. Take a look at five benefits why we feel bungalow living is the best option for you.
Privacy and Comfort of Home
As opposed to townhomes and split houses where there is minimal space in between homes, bungalows offer a lot of privacy since they are built of large lots. Your Avon bungalow 36' detached design comes with 1562 SQ. FT. and a stunning outdoor space and porch. This gives you the opportunity to enjoy your stunning picturesque outdoor backyard in the summertime without having to practically sit on top of your neighbours.
Open-Plan Design
Rockwell Estates community offers amazing floor plan designs suitable for everyone! The Avon 36' detached bungalow comes equipped with an open-concept kitchen and dining area with an extended breakfast counter and great room with a gas fireplace. This is the perfect place to host a family get-together in celebration of a graduation or stay in on a night watching your families favourite flick while curled up around the fireplace.
Kid-friendly living
Rockwell Estates bungalow can be the perfect fit for a family with younger children. If you have a toddler you know the fears and worries caused by kids playing on different floors. Bungalows are a perfect option that offer one spacious floor for your children to run around and explore without being too far out of reach. In addition, the Rockwell community is close to amazing green spaces and elementary and preschools like the Rockwood Nursery School. This gives your children the foundation and tools to succeed in all aspects of their lives.
Living in a close-knit community
Known for its breathtaking scenery, stunning nature trails, beautiful caves and historic mills, Rockwood is a small community that lets you immerse yourself in state-of-the-art outdoor spaces that will make every nature lovers dreams turn to reality. To get even better, Rockwell is perfectly situated by Guelph GO giving you easy access to Union Station in Downtown Toronto. So, whether you're looking to spend a day trying new restaurants and shopping in Rockwell's historic downtown or take a train ride to explore museums or catch a sports game in Toronto, living in a bungalow at Rockwell Estates gets you close to top destinations in the GTA.
Strengthening social ties
Living in the Rockwell Estates community not only lets you build your own life in the comfort and privacy of your own bungalow, it connects you with so many families and individuals alike. Whether you strike up a conversation at the local park or when you're out for a walk with your dog, you'll be surprised with the people you meet!
Living in a bungalow at Rockwell Estates will let you spend quality time with your loved ones while building relationships with neighbours and exploring what the amazing Rockwood community has to offer.
Want the Rockwell Estates Blog delivered right to your inbox?
Click here to Register for blog updates, exclusive community info and more!
• • • • •
Check Out Our Blog


Come Discover A Lifetime Of Satisfaction Awaiting You Here